Main content starts here, tab to start navigating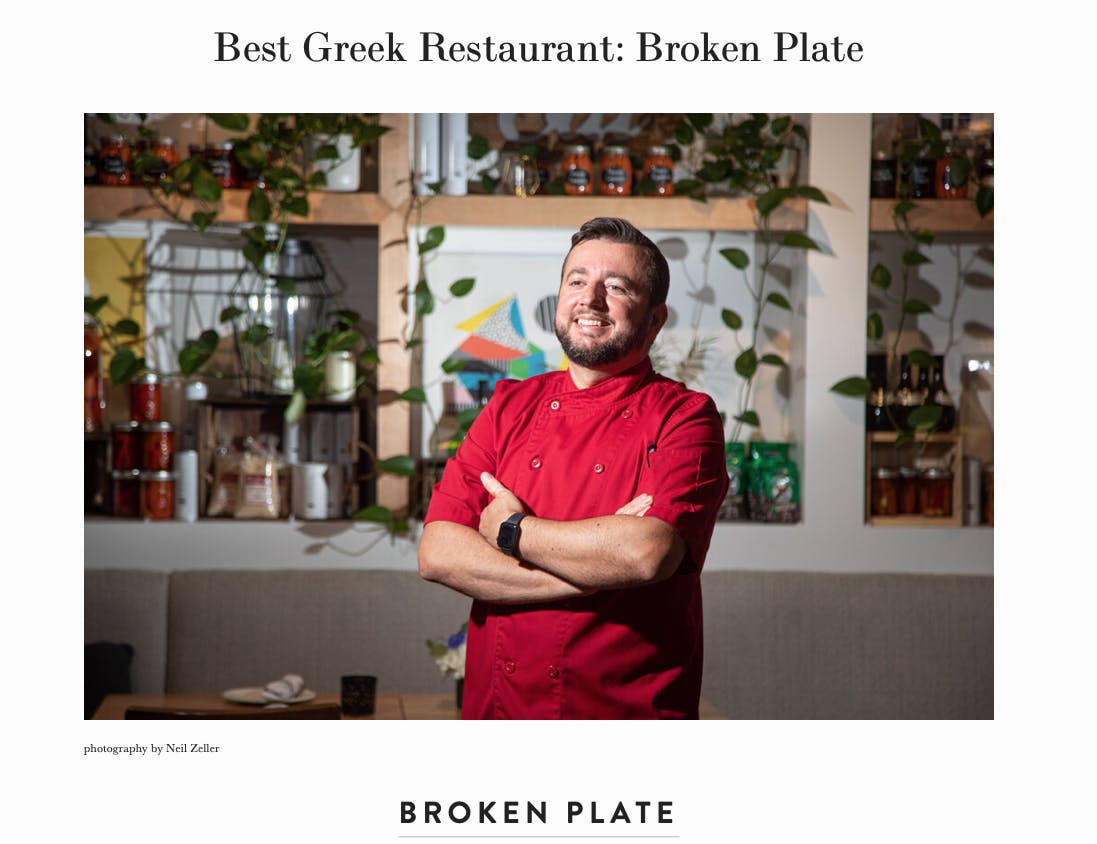 Ervin Bushi
Chef/ Proprietor
Growing up in the Mediterranean is inherently a part of who I am. I am from Albania, a small country where the Adriatic sea meets the Ionian. Olive trees and lemons were among the many amazing foods grown in almost every backyard and I had the great privilege of watching my mother and grandmother cook with fresh seasonal ingredients. Playing under my grandmother's kitchen table is where my passion for food was born.
I was always a very curious and adventurous child and I felt like the world was calling out to me. When I was sixteen, I left Albania and went to Greece. In Greece, I gained a tremendous amount of valuable experience. I held various positions while I lived in Greece: worked on a fish farm in Patra and in the sea, worked in a vineyard etc. But by far, the most value I took away from my 5 years in Greece, was the understanding of Greek culture and Greek language.
From Greece I continued my journey to Amsterdam, Holland, where I lived for eight years and started my career as a Chef. While working as a Chef, I attended R.O.C. Amsterdam, where I earned a culinary degree. Additionally, I completed management training, earned a certificate as a cooking instructor and attended Dutch language school, becoming fluent in the language. I also competed in cooking competitions during this time and was fortunate enough to have opportunities to travel and represent J.W. Marriot in Hong Kong and Monaco.
In 2008, I moved to Montreal. I spent the next two years working in restaurants and learning a modest amount of French. Seeking more business opportunity, I decided, in 2010, to move to Calgary, where I immediately started working for Broken Plate.
I was granted a wonderful opportunity to become the co-owner of Broken Plate and I have spent the last 8 years working with the Alefantis family to create a modern representation of Greek cuisine.
WORK EXPERIENCE:
1998 Vineyard-Greece
1999 Fish Farm- Patra, Greece
2000 "Cook" Aphrodite Restaurant- Amsterdam, Holland
2002 "Junior Sous Chef" Marriot- Amsterdam, Holland
2008 "Chef de Partie" Primadonna- Montreal, Quebec
2010 "Executive Chef/Proprietor" Broken Plate- Calgary, AB